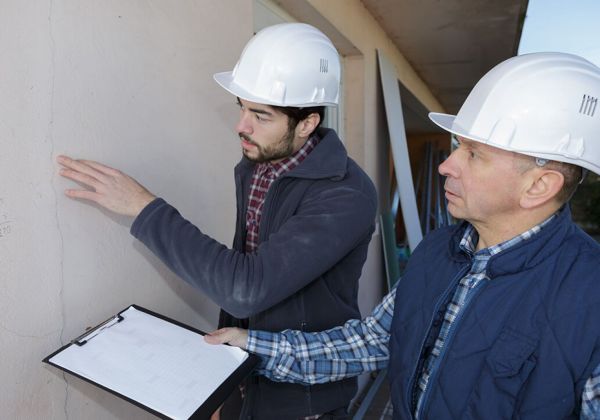 No house is perfect. Even the most carefully maintained property will have a small number of imperfections. Almost certainly, you could make an impromptu list of the things you know should be repaired in the property in which you currently live.
The same is true of the property you are proposing to purchase. There are bound to be maintenance items and small defects present that can be dealt with by routine, minor repairs.
However, many people, upon commissioning a building survey, find problems in the report that they had not anticipated having to deal with, over and above routine maintenance items that they were already aware of. The cost of such repairs can be dealt with prior to purchase by an agreement to lower the purchase price to take account of the necessary work that needs to be carried out.
Book A Local Surveyor – Building Surveyors You Can Trust
Book A Local Surveyor are a thriving independent firm of Chartered Surveyors & Valuers offering surveying and valuation services on properties throughout London. With over 20 years' experience in the property market, we have gained a wealth knowledge and are able to offer our clients an exceptional and reliable service.
As well renowned building surveyors, we have established these tips to aid in understanding building surveyors and how they may help with potential money-saving opportunities. To find out more about our building surveyors and how their service can help, contact our friendly team today.
Examples Of Saving Opportunities With A Building Surveyor
Identifying Defects
The term 'defect' can be of varying importance, depending on the homebuyer's preference and requirements. Regardless of how small a defect may be, building surveyors will advise for corrections to avoid further problems further down the line. Defects such as small cracks in rooms that may not be used very often, for example, can then become leaks during certain weather conditions, creating further costs.
Uncovering Hidden Costs
Building surveyors have a keen and well-trained eye for potential hidden costs that may become apparent during certain circumstances. Discovering these issues as early as possible can be hugely beneficial and save on money in a number of ways. If found early enough by a building surveyor, the landlord of the property may be responsible for correcting said defects.
More Accurate Budgeting
Unexpected fees may completely undo plans put together by the homebuyer, for example, their budget planning for each room. Coming across issues throughout the property can lead to budget blocks for certain plans and can leave rooms looking less finished than others, whether it may be decoration, furniture or me. Building surveyors will be able to process correct payment from those responsible for the issues, ensuring homebuyer's plans aren't shattered.
For further information on building surveyors and how their service can be beneficial, contact our specialists today!